A1 Roofing Bournemouth: Professionally Handling Roof Leak Repairs In Bournemouth
Are there marks caused by water seepage, creating marks on your ceiling and along the walls of your building in Bournemouth? The probable cause is leakage from your roof. Call A1 Roofing Bournemouth to engage the proficient services of emergency roof specialists, A1 Roofing Bournemouth, on 01202 287173. Both the building owner and a tenant could rightfully be stressed out by the challenge of a leaky roof in Bournemouth. Seepage from the roof when ignored, even for a short while, can result in mould and degeneration of wooden frames due to rot,and sheathing in Bournemouth. Destruction of the insulation and the entire ceiling could ensue in Bournemouth. Call A1 Roofing Bournemouth now on 01202 287173 for skilled and experienced emergency roof repairs that'll stop leaks and restore the comfort and security of your home.
Our Guarantee
---
Free site visit and survey
No hidden costs
British standards compliant
Fully Insured
Clean and efficient
Professional workmanship
About A1 Roofing Bournemouth: Specialist Roof Leak Repair Solutions In Bournemouth
A1 Roofing Bournemouth is renowned across the UK for delivering high quality long lasting solutions to roofing problems. If you have a roof that has suffered damage from storms or other environmental causes, A1 Roofing Bournemouth will fix it quickly. We guarantee superior services at affordable rates for all classes of roof restorations in Bournemouth; be it industrial or homestead.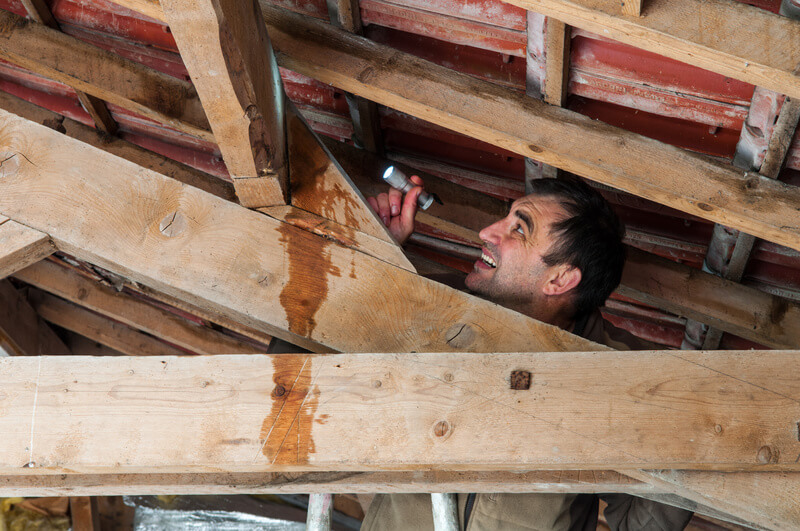 A1 Roofing Bournemouth provide proficient repair and maintenance for problems related to roof leaks and other issues, such as damaged tiles and slates, clogged guttering, fascia problems, and a lot more. For 10 years and counting, A1 Roofing Bournemouth have provided excellent roofing solutions to households, property owners, and developers in Bournemouth. A1 Roofing Bournemouth are backed by a highly proficient and well-trained team of professional roofers. They work with the latest and most advanced technology and techniques in the business. A1 Roofing Bournemouth are fully certified and insured. A1 Roofing Bournemouth have continued to establish ourselves as one of the leading names for trusted and reliable roof installations, repair services, and other solutions in Bournemouth.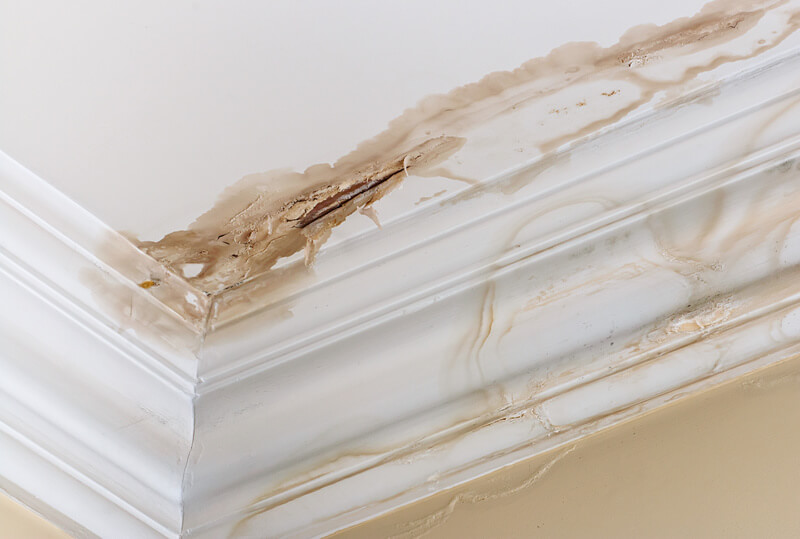 Should You Observe Any Irregularities That Point Towards A Leaky Roof In Bournemouth, Act Fast
A1 Roofing Bournemouth offer transitory and enduring solutions to your leaky roof challenges, so that your household is protected adequately against the elements and comfortable. A1 Roofing Bournemouth also offer replacement roofs with up to a 20-year guarantee for every new roofing material A1 Roofing Bournemouth supply and fit. Our experts at A1 Roofing Bournemouth will conduct a free assessment of your roof, and you will get a complete pricing at affordable rates.
Our A1 Roofing Bournemouth customer service desk has a team of friendly and supportive people who listen and give excellent guidance on any issues you may have with roof leaks. Call them on 01202 287173. You can also order a comprehensive estimate over the phone, or fill out A1 Roofing Bournemouth simple web forms and you will get feedback shortly. A1 Roofing Bournemouth warm and experienced agents are available to pick your calls on 01202 287173 for roof leak repairs that are guaranteed to last.
Do You Need Help ?
Call Us Now On
Signs That Prove The Need For Roof Leak Repair Services In Bournemouth
Roof leaks are a common concern with roofing. If you are conversant with the main causes of roof leaks, you are more likely to know the problem before contacting A1 Roofing Bournemouth proficient roof leak team to handle it.
Shifted Or Impaired Tiles Or Slates
However, if the underlay continues to be exposed to the pressure of heavy rain, it could rot and loose optimal functionality in Bournemouth. This would cause your roof to leak. If rainwater forms pools where the tiles or slates have suffered slippages or damages, leaks could occur.
Culpability Of The Sheath Beneath The Roofing Tiles
Only the tiles and slates on the outside of your Bournemouth roofing system are visible. However, there is an underlay that is designed to channel away rainwater, which may have seeped in through any space in the tiles or slates.
Broken Roof Links
Occasionally your roofing contractor in Bournemouth may have bungled the job, or the junction flashings may have suffered damage. Even the most minor damage in Bournemouth can expand quickly when a large amount of water is channelled to this spot, and it will ultimately cause a roof leak.
All Types of Roofing Work Undertaken
Do You Need Help ?
Call Us Now On
Freeze Barrage
In areas that are known to have intense snowfall, the accrued weight of ice can spoil the roof in the long-term. As the ice melts, it will seep into the nooks created accordingly. Your leaky roof issues will be attended to quickly if you call A1 Roofing Bournemouth team of experts in Bournemouth. A1 Roofing Bournemouth will get to the source of the leakage and stop it. Speak to our friendly and helpful A1 Roofing Bournemouth customer support agents today and they'll be happy to satisfy all of your questions and concerns. A1 Roofing Bournemouth also provide you with a free, no obligation quote, and help you book a quick roof leak repair service.customersWe are creating a roofing brand in A1 Roofing Bournemouth that rests on the values of transparency, trust, and dependability. A1 Roofing Bournemouth continue to shine as the dependable roofing consultants in Bournemouth. With over 10 years of quality service provision, A1 Roofing Bournemouth stand out with our staff quality, up-to-date work tools, and full insurance and accreditation.